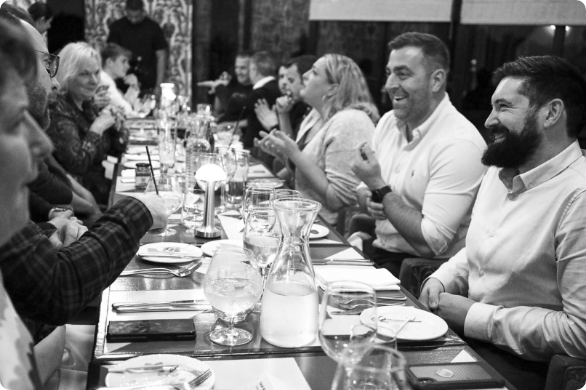 Our culture
We have created a culture where people thrive by being their true, authentic self. We value and promote diversity in all senses and our inclusive culture ensures that every voice counts, irrespective of their role within our organisation.
So what are we like? We have high-energy, but also take time to think and reflect. We work at a fast pace, but always within structures that assure our success. We are highly skilled and capable people, but are hungry to learn more every day. We are challenging and thrive on feedback, but caring and supportive always.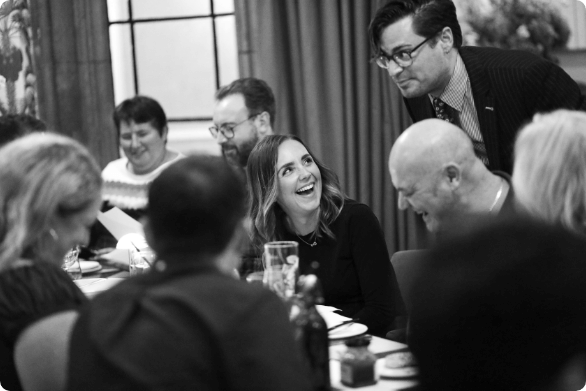 Our geographically distributed team means that we may not all work in the same location all of the time, but we all thrive nonetheless in our close-knit culture which has a real family feel. Our approach to resourcing also means that we can access the top talent available, irrespective of where you choose to set up home.
Unlike at our competitors, at Reinvigoration you'll never be burdened by arbitrary sales or utilisation targets. We simply support our team to be the best that they can be, and the numbers take care of themselves.
We are delighted to announce that Reinvigoration is Great Place To Work® Certified for 2023 and a UK's Best Workplace in Consulting & Professional Services.
The certification is based entirely on what our colleagues say about their experience.
100% of our colleagues say that Reinvigoration is a Great Place To Work

100% of our colleagues say that when you join the company, you are made to feel welcome

100% of colleagues are proud to tell others that they work here

100% of colleagues say that management is approachable, show appreciation and a sincere interest in me as a person, not just an employee.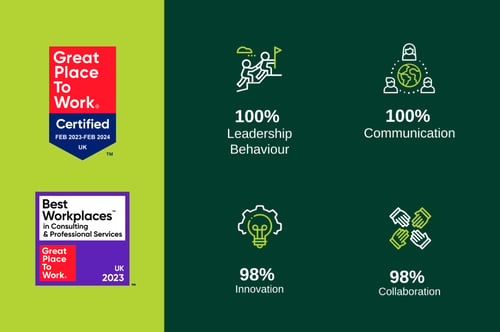 Our promise to our clients:
To always deliver on our commitments
Our clients have been quoted multiple times saying, "if Reinvigoration says they will do it, they do it with excellence." We always stand by our word and consistently deliver significant value.
To provide a team of highly experienced and capable experts
We are committed to providing you with experienced, passionate, and results-driven people who care about making a difference in your business.
To be approachable and trusted partners
Clients want us because we are approachable, relatable and hands-on. We take time to understand your business and challenges, building long-lasting, trusted partnerships.
Our promise to our people
To always deliver on our commitments
We are a high-performance team who strive to deliver excellence in everything we do, all the time, as individuals, and as a team. We make commitments to others and always keep these.
To develop skills to the best of our abilities
We are committed to developing our skills and behaviours in order to be the best that we can be, through formal professional development, increased self-awareness and self-development.
To be consistently approachable and trustworthy
At Reinvigoration we promote openness, honesty and integrity in everything that we do. We are inclusive, value diversity, promote flexibility, and our people have created the values that guide us daily.