Advanced Improvement Practitioner Course
Lean Competency System - Level 2A
Open course 6-8 June 2023 in Central London
Our 3-day Advanced Improvement Practitioner Course aims at developing the key skills and attributes required of a senior, self-starting improvement practitioner.

The course adds significant depth to the basic fundamentals of the Operations Excellence Management System taught at LCS 1B and 1C, with a specific focus on handling related implementation challenges.

Delegates will be provided with a breadth of diagnosis tools and techniques to help them identify a much wider variety of organisational improvement opportunities.
The course will also provide them with a practical model for approaching complex transformations, spanning multiple department or functions and allow them to develop an appreciation of the people-related skills required to mobilise and sustain change.
Individuals will learn alternative improvement methods that will equip them with far more technical skills, enabling them to make a bigger difference
Organisations will gain individuals who are competent at delivering large improvements using many methods. this capability also develops others.
The Advanced Improvement Practitioner Course is a 3-day course run in-house, exclusively for your staff.

We will be delighted to organise a training session for your organisation. Please contact us to discuss your requirements and preferred dates.

(Please note that a minimum of 6 to 12 participants is required to run the course.)
Strategy Deployment
Course introductions and expectations
Background and theory of strategy deployment
Articulating vision statements
Using the X-Matrix to shape the goal cascade
Strategy deployment case study
Project Governance
Launching improvements projects - incorporating project identification scoping and stakeholder management
Benefits management - incorporating benefits identification and tracking
Managing improvement project delivery - incorporating governance, team management and close-down
Advanced Analysis Tools
Current state organisational analysis
3 forms of operational losses - incorporating overall process efficiency (OPE)
Levers to optimise operational performance


Psychology of Change
Understanding change
Change models - incorporating change readiness assessments
Coaching Skills
Coaching skills and models
LCS level 2A certification requirements
Take the next step towards
becoming a
senior, self-starting improvement practitioner
and deliver more significant improvements
.
Open course 6-8 June 2023 in Central London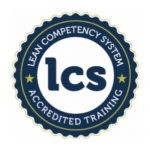 LCS - Lean Competency System Accreditation - Reinvigoration

This course is aligned to Cardiff University's Lean Competency System (LCS) at Level 2A.

The LCS was created by Cardiff University's Lean Enterprise Research Centre and has set the standards for high quality Lean education for over a decade. It remains the leading academically recognised Lean qualification worldwide.

The LCS Framework has three categories and seven levels of competency covering the entire spectrum of Lean knowledge and applications; with each level focussing on a specific set of competencies. Reinvigoration is one of only a few that provides training at all levels. Please view the below LCS Roadmap for an overview of Reinvigoration's LCS Development Path, including pre-requisites, benefits and duration for each course.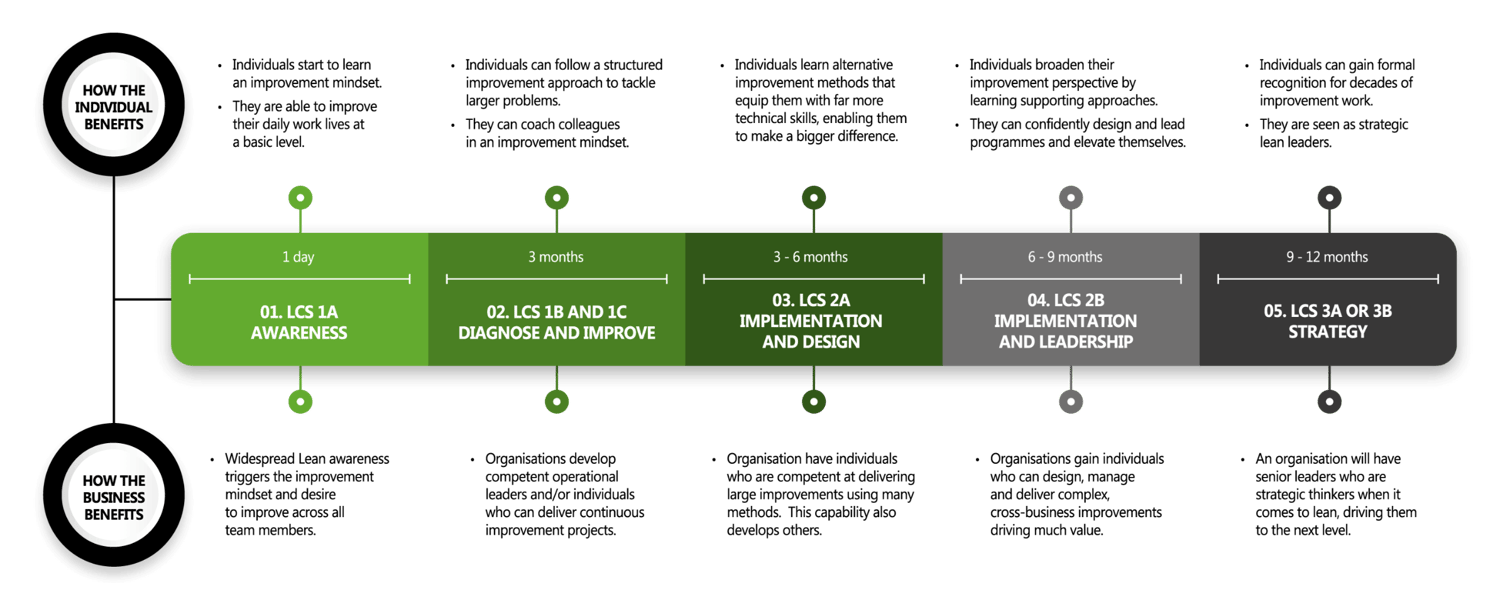 Face-to-Face course:
£2,000 + VAT per delegate.
LCS 2A accreditation fee (optional):
Option 1: £495 + VAT per delegate.
Learners self support the submission of their workbook (1 submission opportunity).
Option 2: £995 + VAT per delegate.
Learners are supported by a coach during remote sessions. Up to 8 hours of coaching provided.
We have an open course 6-8 June 2023 in Central London, enquire now to secure your place or please get in touch with us to discuss your requirements.
Reinvigoration offer a complete development pathway for Operational Excellence Professionals.
Find out more about our Lean Competency System courses: