Improvement Programme Leader Course
Lean Competency System - Level 2B
Open course 14th-16th November 2023, Manchester
Our 3-day Improvement Programme Leader Course aims at broadening the perspectives of already experienced improvement professionals, and equip them with a practical approach to designing and managing a widescale improvement programme.
The course will help delegates develop the core capabilities required for improvement leaders to successfully shape, disseminate and coordinate improvement programmes, spanning multiple separate initiatives.
The Lean Improvement Leader course focusses on the key aspects of leadership required for delivering successful improvement programmes in organisations. This includes how to design and implement programmes, play a leading role in managing inter-business, departmental or cross functional teams, with high levels of responsibility.
Individuals will broaden their improvement perspective by learning supporting approaches to confidently design and lead programmes and elevate themselves.
Organisations gain individuals who can design, manage and deliver complex, cross-business improvements driving much value.
The course will focus on gaining the buy-in from the senior leadership team to ensure improvement programmes are a success
The Improvement Programme Leader Course is a 3-day course run in-house, exclusively for your staff.

We will be delighted to organise a training session for your organisation. Please contact us to discuss your requirements and preferred dates.

(Please note that a minimum of 6 to 12 participants is required to run the course.)
Supporting Leadership Team Development
Characteristics of High Performing Teams

​

Understanding personalities types and preferences

​

Leading Change – The Pitfalls & Successes

Motivational Theory

​
Risk Management
The key components to Managing Risk on Change

Programmes

​

Using the approach of FMEA




Achieving Strategic Alignment with the Leadership Team
Using the Change Story Approach

​

Setting the 'True North'

​

Turning Strategy to Action
Leading the Delivery of Operations Excellence
Creating the Performance Management Infrastructure to deliver Strategic Projects

​

Managing both Green and Red Performance Effectively

​
Equip yourself with the capabilities for successfully
designing and managing a widescale improvement programme
that drives better value.
Open course 14th-16th November 2023 in Manchester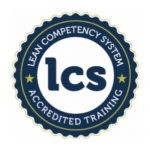 LCS - Lean Competency System Accreditation - Reinvigoration

This course is aligned to Cardiff University's Lean Competency System (LCS) at Level 2B.

The LCS was created by Cardiff University's Lean Enterprise Research Centre and has set the standards for high quality Lean education for over a decade. It remains the leading academically recognised Lean qualification worldwide.

The LCS Framework has three categories and seven levels of competency covering the entire spectrum of Lean knowledge and applications; with each level focussing on a specific set of competencies. Reinvigoration is one of only a few that provides training at all levels. Please view the below LCS Roadmap for an overview of Reinvigoration's LCS Development Path, including pre-requisites, benefits and duration for each course.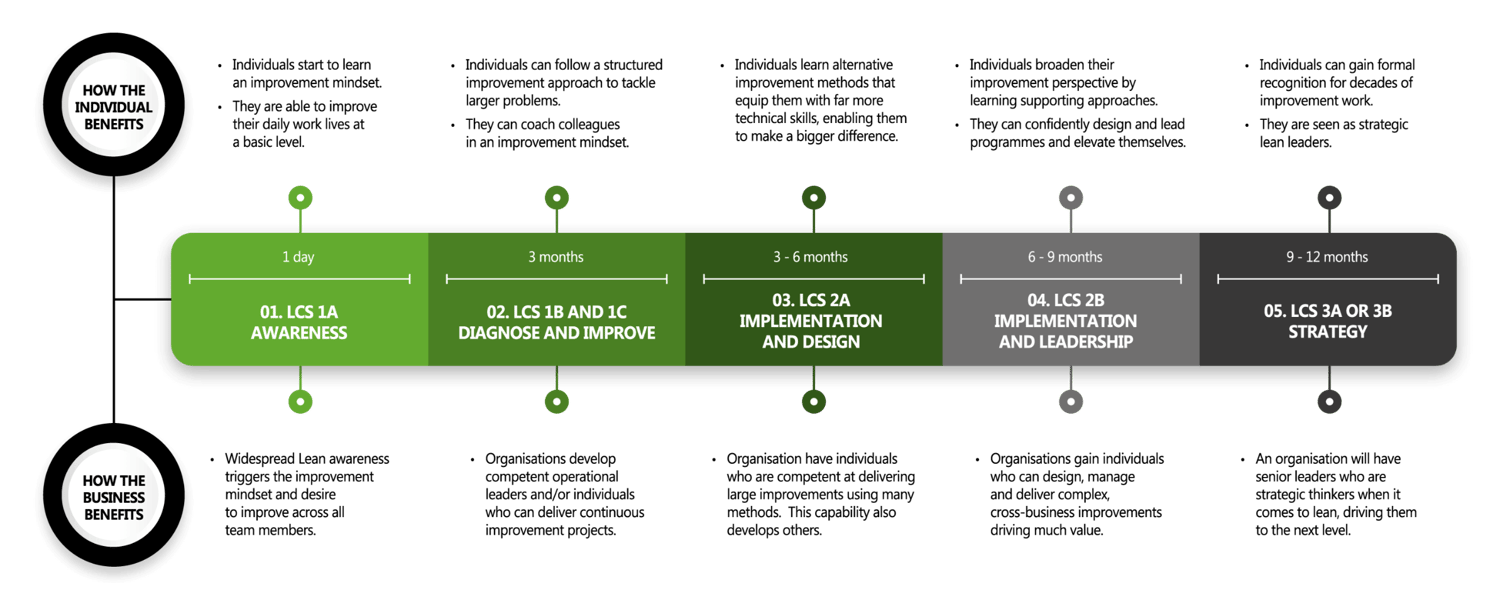 Face-to-Face course:
£2,000 + VAT per delegate.
LCS 2B accreditation fee (optional):
Option 1: £495 + VAT per delegate.
Learners self support the submission of their workbook (1 submission opportunity).
Option 2: £995 + VAT per delegate.
Learners are supported by a coach during remote sessions. Up to 8 hours of coaching provided.
Open Course 14th-16th November 2023 in Manchester, enquire now to find out more.
Reinvigoration offer a complete development pathway for Operational Excellence Professionals.
Find out more about our Lean Competency System courses: