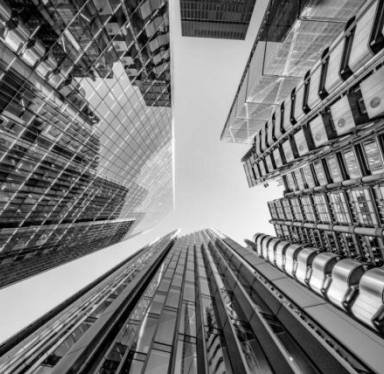 The Core Principles of the FCA Consumer Duty
The FCA Consumer Duty is more than just a set of guidelines – it's a transformative shift in the way financial institutions approach customer relations. At its core, Consumer Duty mandates that firms act in the best interests of their customers, provide products and services that meet their needs, and maintain clear and effective communication.
While these principles may seem straightforward, implementing them in a compliant way requires a comprehensive overhaul of your existing operational processes.
Operational Excellence: Beyond Compliance

To merely meet the regulatory requirements of Consumer Duty would be to miss out on its true potential. Forward-thinking firms recognise that operational changes aligned with Consumer Duty can be a catalyst for competitive advantage. Operational excellence revolves around continuously improving processes, reducing waste, and enhancing the overall value delivered to customers – leading companies to excel in every facet.

By ingraining customer-centricity and operational excellence into your DNA, you can increase your competitive advantage and build enduring relationships with clients.
The Power of Comprehensive Training

One of the key aspects of operational excellence in this context is effective training and upskilling of employees. A true culture of operational excellence is not a top-down directive – it's a collective effort that requires your entire workforce to prioritise continuous improvement. Implementing a well-rounded training programme will ensure your employees are equipped with the knowledge, skills, and attitudes to embrace continuous improvement and customer-centricity.
What Should Your Training Programme Entail?


Tailored learning content
Every successful training programme includes bespoke learning content tailored to the unique needs of your organisation. The training should be accessible to all employees – from front-line staff to senior executives – and designed to be engaging, interactive, and relevant. This will ensure it's as easy as possible for learners to understand and apply operational excellence and customer-centricity principles in their roles.
Training should not be a one-time event. It requires continuous effort to change behaviours and evolve mindsets across your workforce.
Inclusive content

Ensure that your training programme is inclusive and accessible to all staff. Consider offering bespoke learning journeys in multiple formats – such as online modules, workshops, and seminars – to accommodate different learning preferences and schedules.
Foster a Culture of Customer-centricity
Comprehensive training should inspire and empower staff, helping to embed a culture of operational excellence and customer-centricity. To improve employee buy-in, encourage open discussions about the importance of continuous improvement, and recognise and reward behaviours that align to this.
Monitor Progress and Provide Support
Regularly assess the effectiveness of your training programme by gathering feedback from employees and tracking their progress. Provide additional support and resources to address any areas of improvement and ensure that all staff feel confident in their knowledge and ability.
How can Reinvigoration help?
At Reinvigoration, we created OpX: a purpose-built platform that combines operations transformation and continuous learning in one powerful solution.
With OpX, you can effectively upskill staff and change behaviours at every level. And you'll have confidence that training meets FCA expectations and can be easily evidenced, providing peace of mind for you and your stakeholders.
From bespoke blended learning journeys and step-by-step implementation guides, to real-time project dashboards, OpX has everything you and your teams need – all in one place.
To find out how OpX can help you meet FCA expectations and achieve operational excellence, book a demo below.
The regulatory landscape is evolving at scale and pace, presenting ever-evolving risk to financial services operations