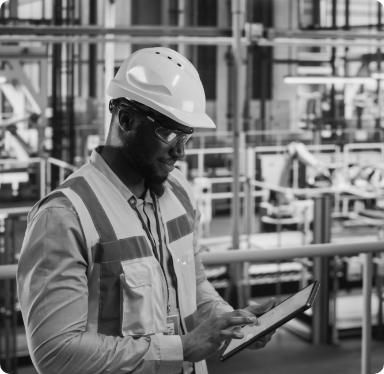 1. The human element is more important in service
The Customer Experience is key for services. How we perceive we are treated throughout the customer journey, dramatically affects our satisfaction. What may be seen as waste in manufacturing may be value to the customer such as a pleasant conversation. Efficiency from a process perspective is not always good customer service. For most manufacturing or back office operations, this is less important as customers are not involved in the process delivery.


2. Availability of service delivery is key
Meeting peaks and troughs of customer requests as they come in is crucial for most service operations. Building stockpiles is not often possible for services, while having a controlled level of inventory in manufacturing is good practice. Appointments and telephone calls cannot be stockpiled. Effective capacity management is much more relevant in service operations than, for example, supermarket inventory solutions.
3. Services are typically more difficult to measure
Let's use a call centre process for example. The speed of processing a customer over the phone is a very poor measure, especially when providing a target to be met. It drives the agent to get customers off the line as quickly as possible, potentially without answering their queries in full. A better measure could be 'the percentage of customer queries that can be answered in full at first point of contact'. Productivity metrics are only really relevant for processes which are repeatable in their work content. Some of these do exist in services, but they are more prevalent in manufacturing.


4. There is more variety of demand in service
Understanding 'failure demand' and the associated root causes is likely to be one of the biggest levers for improvement for a service operation. Having a high number of calls in a call centre is usually a negative thing as the reason for many of them could be linked to customer chases or complaints. In manufacturing, high order levels are generally very positive and the main aim should be able to match capacity to the demand.


5. Services are intangible, products are tangible
Products typically are manufactured to precise specifications. They are generally made correctly or incorrectly. Standardisation can support service delivery but can also hamper it. We see standardised work in manufacturing to be the foundation for improvement, but this is not always the case in services. Standardising telephone scripts for example is more likely to frustrate a customer. For more repeatable service processes, standardised methods can however support consistent quality and efficiency if used appropriately.


6. The environment of service delivery/production is more important in service
The customer may see the service being delivered and will make judgements based on their perception of appearance and aesthetics. Factories making products can be located anywhere in the world. Customers are unlikely to see what workers wear, hear the language they talk etc.
The principles of lean and other Operational Excellence methodologies are, without doubt, transferable across different industries. The key point that needs to be understood is the approach should be flexible as the needs of each operation is unique to them. You would not use a hammer to turn a bolt. The toolset needs to match the problem or opportunity you are targeting.
Our organisation, Reinvigoration, believes in flexibility of approach for each service operation to ensure only relevant tools and techniques are used to maximise performance improvement. We only work in services and have many different improvement approaches that complement the Operational Excellence methods that have been used in the manufacturing sectors so successfully.
---