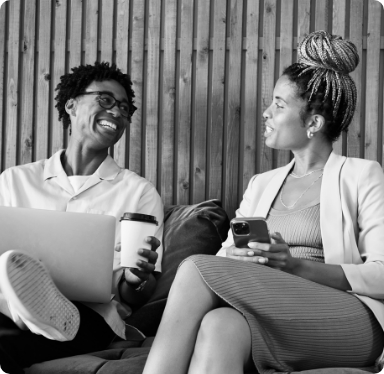 The Truth of Culture in Times of Change
Periods of upheaval reveal the true strength of your organisation's culture. Having a truly embedded culture means that every employee at every level of the business is aligned towards a common goal. In times of change, culture is just as influential as operational processes – if not more so.

When you embed a culture of excellence across your workforce, you'll be better equipped to navigate uncertainties and emerge stronger on the other side.
The Benefits of an Operational Excellence Culture

Increased efficiency: A culture of operational excellence drives efficiency throughout the organisation, resulting in reduced costs and improved productivity.
Enhanced customer experience: Operational excellence leads to better customer experiences, as employees are empowered to deliver consistent and high-quality services.
Employee engagement: A culture that values operational excellence fosters employee engagement, leading to higher job satisfaction and reduced turnover.
Innovation and adaptation: When operational excellence is embedded into culture it encourages innovation and enables the organisation to adapt to changing market conditions.
Embedding Operational Excellence at Every Level

To build a culture of operational excellence, financial services companies must start at the grassroots level. It involves instilling a sense of ownership and accountability among your employees to ensure they're consistently delivering operational excellence. This means fostering an environment where continuous improvement is celebrated, and employees are encouraged to challenge the status quo.

When you empower employees to take ownership of their work and be proactive in seeking better solutions, you'll lay the foundation for a culture of excellence.
Continuous Learning and Improvement

Prioritising continuous learning and improvement is also crucial to cultivating a culture of operational excellence.
Investing in employee training and development will enhance skills and knowledge, but you also need to actively encourage employees to seek new ideas and challenge the status quo. Staff need to feel confident to propose innovative solutions, learn from failures and celebrate successes. Only then will they consistently strive for better outcomes and embrace a culture of continuous improvement.
The Role of OpX in Cultivating Operational Excellence
OpX, a purpose-built platform designed for operations transformation, plays a crucial role in building a culture of operational excellence. With OpX, you gain instant access to a range of learning tools and resources that enable you to embed operational excellence training, values and behaviours across the entire organisation.
Skills development: OpX comes pre-populated with a suite of fully customisable learning journeys that equip employees with the skills and knowledge they need to improve operational performance and embrace continuous improvement.
Cultural transformation: OpX provides a platform for collaboration, knowledge sharing, and recognition of achievements – helping you develop a culture of operational excellence.
Agility and adaptability: By leveraging OpX, you can build capabilities at scale and pace, ensuring you remain agile and adaptive during peak periods of transformation.
Measurement and feedback: OpX facilitates real-time measurement and feedback, so you can easily track progress, risks, issues, benefits, and skills.
Face tomorrow with confidence and excellence

In the financial services industry, operational excellence is more than a set of processes and guidelines. It's a cultural mindset that drives every aspect of your operations. To build a culture of operational excellence, you need to embed a simple set of values, structures, and behaviours across your workforce.

With the OpX platform, employees are empowered to drive operational efficiency and embrace continuous improvement – ensuring you cultivate a culture of excellence across the business. By embracing this culture of operational excellence, you can position your organisation as a leader in the industry, ready to face the challenges of tomorrow with confidence and resilience.

To find out how OpX can help you create a culture of operational excellence, book a demo today.

Discover the five major operational challenges facing financial services businesses today